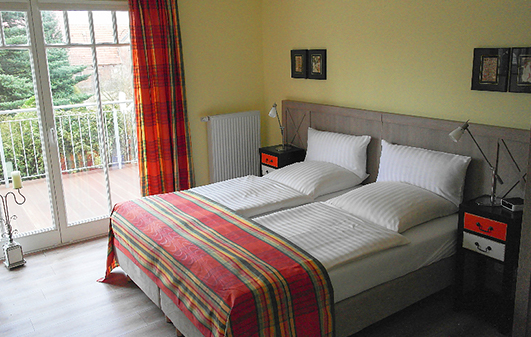 We have 31 rooms, including 14 double or twin rooms, 11 single rooms and 6 family rooms.
Single Room
Our 11 single rooms are available, some with a terrace or balcony, and some have the option of using a shared pantry. For even more comfort and space, we offer you our double rooms, family rooms and apartments also for single use.
Double rooms (classic/comfort)
Our comfort double rooms are furnished in a modern country house style and the room size is 18-32 m² including a spacious bathroom, some with balcony, French balcony or terrace.
Family rooms & apartments
Our 9 family rooms and apartments are generously sized, some as 2 or 3 room apartments, furnished with attention to detail and have cooking facilities.
Contact us
Have you got any questions? Please contact us.
Send us an eMail or contact us via the contact form on this page.
We are looking forward to your message!